join the revolution!
With Love You Can Endure ALL!! It's the one thing that brings us all together. Do small things with enormous love and be a part of our movement as we continue to create a more inclusive world..step by step!
The story behind our movement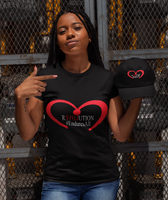 THE power of #LOVE AND UNITY

TRENDING MARVEL COLLECTION
We love our customers!
Never disappointed with my orders, speedy delivery, well made, and exceptional service. My family loves Qutees N Things

Esh Moore
I've been ordering since the company was started. Haven't had a problem!! Perfect for whatever you need!!

Mega Shane McKoy
She takes your vision and makes it a reality. 😊😊

Shameca Crawford
Everything is nice clean and best service

George Tankard